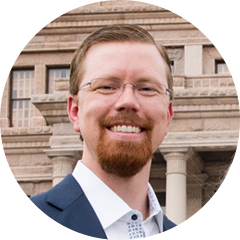 As the population of Montgomery County continues to grow, so does the need for efficient and effective courts to manage the increasing number of cases. To address this, State Representative Will Metcalf has filed House Bill 1436, aimed at converting Montgomery County at Law No. 2 into a probate court.
What Is a Dedicated Probate Court?
A probate court is a specialized court that has jurisdiction over all matters related to estates, wills, and guardianship. With the number of probate cases filed annually in Montgomery County at Law No. 2 increasing from just over 1,000 in 2014 to approximately 1,700 in 2021, the need for a dedicated probate court is more pressing than ever.
The bill, if passed, would reclassify the existing court as Probate Court No. 1 and provide a fully dedicated court to manage the increased caseload. This is important because a probate court can handle such cases with greater speed and efficiency compared to a general court that handles a variety of cases.
A Significant Change
Representative Metcalf recognizes the significance of this bill, stating, "As our community has faced an explosion of growth in the last couple of decades, our local courts have wisely organized themselves to stay in step with that growth and move cases as quickly and expeditiously as possible. The growth in our county has led to the need for a fully dedicated probate court to manage the increased caseload."
The support for this bill has also been demonstrated by the Montgomery County commissioners, who unanimously approved a resolution in March, calling for legislative action to change one of the county's courts at law into a probate court.
Conclusion
In conclusion, the need for a dedicated probate court in Montgomery County is clear. The conversion of Montgomery County at Law No. 2 into Probate Court No. 1 would not only address the growing number of probate cases but also provide residents with a faster and more efficient court system. The filing of House Bill 1436 by Representative Will Metcalf is a step in the right direction, and we hope to see it pass soon.
If you need an experienced probate attorney in Montgomery County or the greater Houston area, call us today for a FREE attorney consultation at (281) 219-9090.